"Mankind was my business. The common welfare was my business; charity, mercy, forbearance,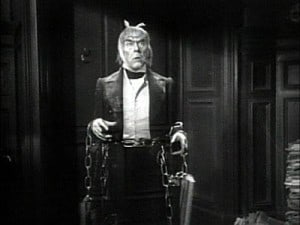 benevolence, were all my business. The dealings of my trade were but a drop of water in the comprehensive ocean of my business! "
That's how Charles Dickens had Marley's Ghost respond to Scrooge when Ebenezer tried to excuse his life of selfishness.  That line has long been one of my favorite quotes from literature and film, and this year it takes on special meaning for me.  Actually, it's more accurate to say that, this year, you have given it special meaning for me.  This month has concluded my first year at MARC, and the thing that has struck me most during the year is how you and your peers at MARC embody Marley's message.  You put into action in a million ways, large and small, "charity, mercy, forbearance, benevolence," and, I will add, love.
Many faiths celebrate many holy days during this season, and they all seem to draw our attention to what is best in us. And when I think of the best people I know, I think of you.  But let us pause, too, to think of those in our MARC family whose holidays are not so joyful this year — those who are struggling or suffering because of life's rough spots.  Let's commit to reaching out to them with a hand of comfort and help.  Let's keep them in our thoughts and prayers.
At the end of Dickens' tale, Scrooge proclaims, "I will honor Christmas in my heart, and try to keep it all the year."  I invite you to join me, whatever your faith, in reflecting on how we can do that here at MARC in 2014.  How might we honor the warmth and goodwill of this season throughout the year?  How might we create an environment at MARC – for our participants, for ourselves, and for each other – that nurtures and grows the joy and fulfillment so many of us feel now?
May the holiday blessings put a song in your throat and a spring in your step!  Merry Christmas,
–Russell King