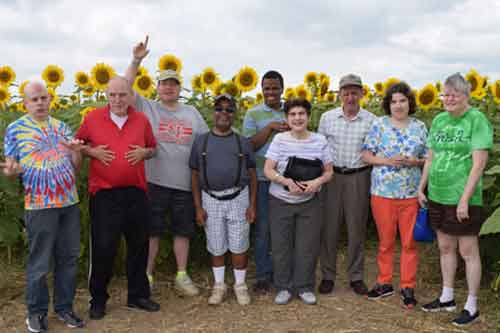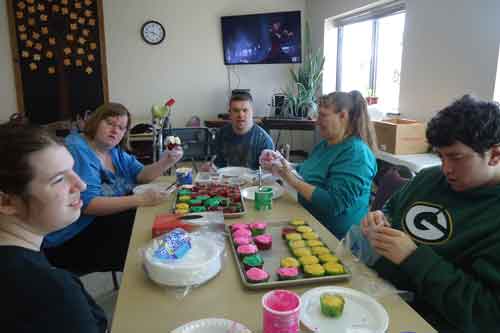 The importance of CHOICE,  the joy of WORK, the power of COMPASSION.
Meet our Participants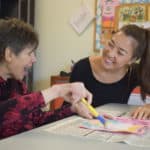 MARC serves individuals with a wide variety of disabilities, including but not limited to: autism, cerebral palsy, loss of sight and/or hearing, and intellectual disabilities. All of the MARC locations are accessible and a number of programs have the ability to assist with high level medical or physical needs. For more details check with the Program Director at your preferred location.
MARC participants also vary greatly in age. Some individuals have been attending MARC for 30+ years and other individuals have just completed high school. MARC does not offer services to children and individuals can usually start MARC services after high school.
Joining a MARC Location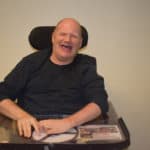 MARC has five locations and many different programs, spread around Dane County and into Sauk County. Each program specializes in different supports. The best way to find out if you, or someone you love, would be a good fit is to contact the Director of your preferred location. Their contact information can be found on the locations page.
Who MARC Works With
MARC is the largest provider of DD services in Dane County and works with many other agencies to provide the best possible services for people. Some of the other agencies that MARC works with are DVR, Family Care and IRIS. If you would like to find out if MARC can work for you, please contact us to find out more. Everyone is happy to help figure it out.
Jenny At Little Explorers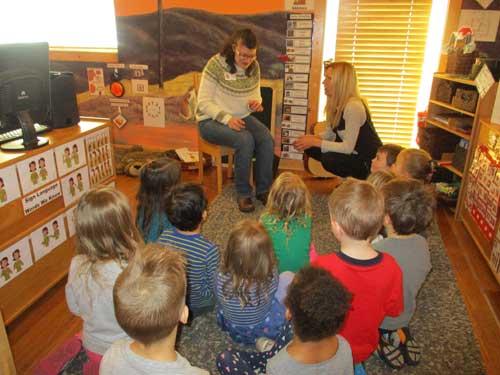 A Quote from the Little Explorers
At Little Explorers, we strongly believe, by exposing young children to other humans with abilities that differ from our own we are providing opportunities for children  to gain empathy, become accepting, and get involved in creating a positive, inclusive society for all.
We appreciate the role Jenny plays as a member of our Little Explorers family. She is a big help to the teaching staff and her presence has an invaluable impact in the lives of young children.
Stephanie Penisten
4-K Teacher
Little Explorers Preschool
Madison Wisconsin