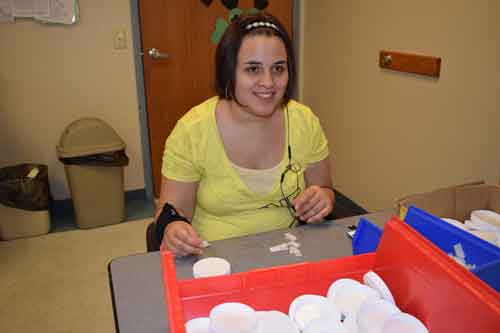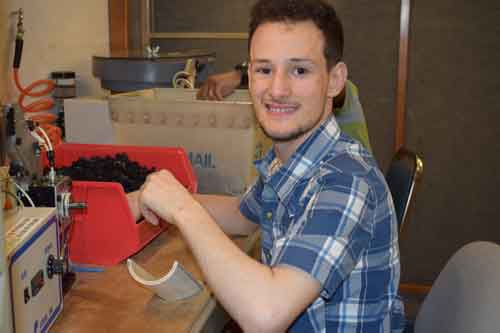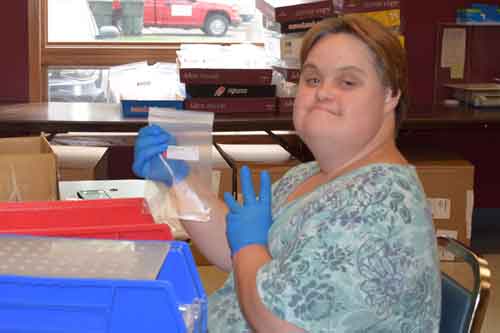 The importance of CHOICE,  the joy of WORK, the power of COMPASSION.
Production work provides opportunities for individuals to acquire skills and abilities to reach their employment goals. MARC provides on site production services at MARC West and Mt. Horeb.
Benefits for Individuals with Disabilities
MARC matches production opportunities to each individual's strengths and abilities.
Working within MARC facilities creates the flexibility many individuals need.
Training and guidance is provided to help individuals learn new skills.
Production work is broken down into smaller steps so individuals can complete the tasks they are successful doing.
Production work prepares individuals for other employment opportunities by building skills.
Services Offered
MARC offers various types of work for local businesses. Some of these include:
Product assembly
Product packaging
Labeling and collating
If your business has assembly, packaging, labeling or collating needs, then contact MARC, Inc.! Our capable and willing workforce can provide quality products, a timely service and save you money through tax incentives. Benefit from our experience. We Offer:
Rapid turn-around
Multiple locations
Quality and excellence
Unique, motivated work force
Equipment capabilities
Short term product warehousing
Pick-up and delivery options
To receive a quote, email us with a description of your project. In most cases, quotes can be issued within one business day. See below for contact information.
MARC, Inc. offers an array of production services at various locations with Dane County.
Production Partners
Clack Corporation
Fastenal
Name Badge Productions
Saris
Promega
Stellar Services
Sub Zero
Top Promotions
UW Madison
WPS