The importance of CHOICE,  the joy of WORK, the power of COMPASSION.
MARC has over 65 years of experience working with high school students and adults with developmental disabilities to find employment in Dane County and Sauk businesses.
To assure a successful employment relationship with the person who has a disability, MARC provides all the:
recruitment
training
supervision
on-site coaching
and other needs
MARC services are funded by public sources and we work toward meaningful and effective employment relationships. Currently more than 150 businesses in Dane County and Sauk employ individuals supported by MARC.[/vc_column_text][vc_column_text]
MARC PRE-SCREENS ALL APPLICANTS
Save time and money in the selection and training of new employees.
Assure consistent employee work performance and attendance.
Job coach services on-site at your business.
Lower rate of employee turnover – average placement is 5 years.
Government incentives, as available.
Accommodating and affirming workforce diversity.
Compliance with Dept. of Labor Section 503 standards for federal contractors.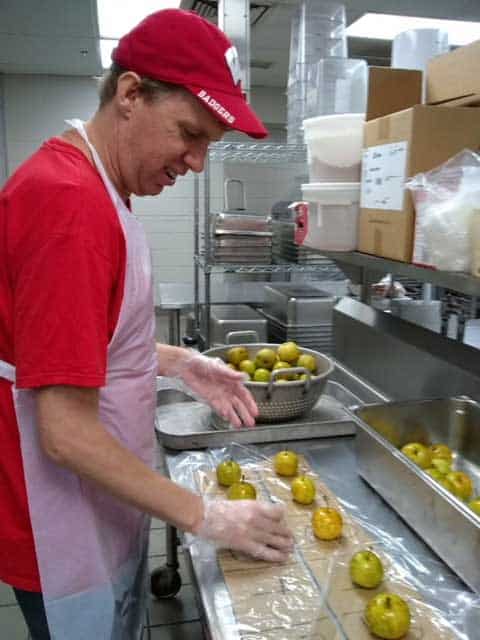 THANK YOU!
The following Dane County employers are providing jobs for individuals supported by MARC. Please give them your business whenever you can! In the meantime, MARC offers a heartfelt THANK YOU! 
A&J Mobility
ALDI
Aldo's Cafe
AmericInn
American Family Children's Hospital
American Girl
Arby's
Arcadia Books
Association of Wisconsin School Administrators
Aslesons Hardware
Automation Plus
B Style
Bali and Soul
Bargain Nook
Capital Brewery
Capitol Kids
Cento
Charter Communications
Cheese Pirates
Citgo
City County Building, Madison
Community Access
Community Living Connections
Cummins Filtration
Cork Law Office
City County Building, Madison
Covenant Lutheran Church
Dane County Human Services
DeForest Evangelical Free Church
Department of Agriculture (DATCP)
Eddie's
Eisenberg Law Office
Elvehjem School
Essentials Family Vision Care
Fastenal
Fitness Plus
Fromagination
Gail Ambrosius
Gallina Management
Group Health Cooperative
Good Shepard Episcopal Church
Halverson's
Hardees
Harris Bank
Herzing College
High Point Church
Holiday Inn Express
Home Health United
Hometown News
Hy-Cite Corporation
Hy-vee
Immaculate Heart of Mary
Jim Lindemann's Organic Farm
Kennedy Heights Community Center
Kids Depot
Klima
Kohl's Department Store
Kwik Trip, Cross Plains
Kwik Trip, Mt. Horeb
Kwik Trip, Fitchburg
Lapham School
Latitude Graphics
Little Explorers
Lussier Community Center
Madison Ice Arena
Madison Sweets
Madison-Purchasing
Mallatt's Pharmacy
Malt House
McGovern and Son's
Meals on Wheels
Mendota Mental Health Institute
Miller's & Sons Supermarket, Mt. Horeb
Minitube of America, Mt. Horeb & Verona
Target
Monona Grove Chamber of Commerce
Monona Grove Schools District Office
Mother Nature Diaper Service
Mt. Horeb Area School District
Mt. Horeb Public Library
Naviant
Neckerman Insurance
New Concepts Salon
Next Generation
Oakridge
Park Printing
Pick'N'Save
Pike Technologies
Pizza Hut
Potter's Crackers
Prairie Athletic Club
Premiere Cooperative
Promega
Ridglan Animal Care Systems
Rooney Law Office
Schenk Elementary School
Security & Access Control, Mt. Horeb
Sequoya Library
Shell Station
Smart Solutions
Speedway
Springs Window Fashions
St Thomas Aquinas Catholic Parish
State Farm
Steenbock's On Orchard
Stellar Services
Stoughton Chamber of Commerce
Subway
Sugar Shack Records
Tanya's Big House For Kids
Target Greatland, Madison
Teddy's Place
Ten Pin Bowling Alley
The Sett (at Union South)
The Mat, Cushion and Couch
Total Comfort Systems
U-Haul
United Methodist Church
UPS Store
USDA Forest Products Laboratory
UW Hospital – Project SEARCH
UW Veterinary Diagnostic Laboratories
VA Hospital – Project SEARCH
Verona Vision
Viking Hardware
Viking Lanes
Vintage Brewing Co.
Walgreens
Walgreens Distribution Center
Wal-Mart, Stoughton
Wal-Mart, Nakoosa Trail, Madison
Wal-Mart Supercenter, Monona
Wisconsin Association of School Business Officials (WASBO)
Which Wich
Wisconsin Department of Natural Resources
Wisconsin Department of Agriculture
Willy Street Coop
Wisconsin Air National Guard
Wisconsin Energy Conservation Corp
Wisconsin Institute of Discovery
World of Variety
Wrights Auto Service
Yahara CO-OP