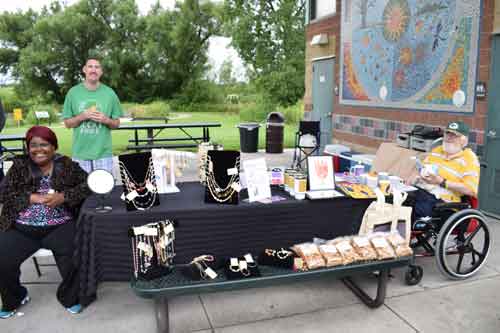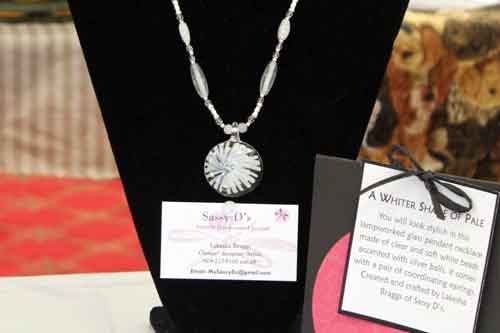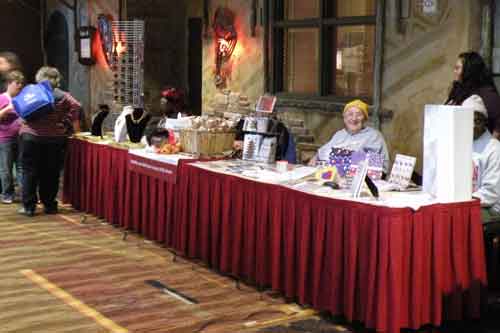 The importance of CHOICE,  the joy of WORK, the power of COMPASSION.
MARC helps participants maintain and expand their current businesses. Currently MARC helps run, finds events, finds retail locations and helps produce products for 7 self employed businesses. MARC will help create sales opportunities and provide sales connections via community events.
A quick look at the self employment business located at MARC
Display None
Displayed at Common Ground Café
Displayed at Black Earth Children's Museum
Being sold at MARC RES Self Employment Store
Various events
Main Contact:
Dane St. Pierre
(608) 223-9100 Ext 43
dpierre@marc-in.org
Robert Hanneman's Green House Art
MRS. Bow Wowz
Sassy D's
MR Treats
Klukkin' Koop
Call for information on where to purchase these fine products!
Phone: 608-223-9110
Fax: 608-223-9112
Email: info@marc-inc.org
Kurt's Kluckin' Koop is a small chicken farm owned and operated by Kurt Kalscheur with the support MARC Mt. Horeb and his family. Kurt has worked through many obstacles to create his own business and he takes great pride in his chickens and his work. He has a great love for all animals and their life cycle, so raising chickens and selling their fabulous eggs is a wonderful fit!
Kurt started his business back in 2012 when he purchased 20 hens from an Amish farmer for $1.00 each, what a deal! Kurt was so excited about his new hens that his family had to stay with him at the coop from 4:00pm until 8:00pm.  That same day, the hens were so comfortable with Kurt that they were in the nest box and allowed Kurt to catch the eggs as they laid them!  It was one of the most heart-warming experiences to witness!  6 years later those 20 hens have now multiplied to 105 hens!  Each hen is still just as important as the very first hens were that first day in May, 2012.
Kurt sells fresh brown eggs from his coop and he also makes deliveries! He has a state license to sell his farm fresh eggs to individuals and businesses as well! Kurt has many faithful and steady customers.  Some are so loyal that they have been buying eggs from him weekly or bi-weekly since he started selling eggs in 2013!   If you are close to Mt. Horeb please stop by and purchase some eggs or give MARC Mt. Horeb a call at (608)437-5998! You won't be sorry…the eggs are delicious!!!
Worm Works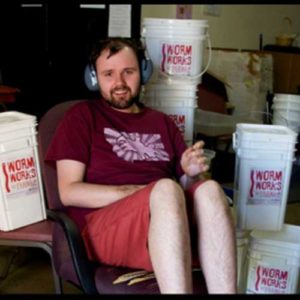 Call for information on where to purchase these fine products!
Phone: 608-223-9110
Fax: 608-223-9112
Email: info@marc-inc.org
Franke's business success is remarkable, not only due to his hard work and diligence, but also because he has a severe seizure disorder and autism.  Through his vermi-compost business, Franke is able to connect and engage with his community, take part in meaningful and productive work, and significantly reduce the amount of waste headed into landfills.  He is very proud of his business and the contribution he is making to his community.
Vermi-composting is the process of taking food items out of landfill and placing into composting boxes.  Franke has 2 large outside working bins during th summer months and 40 working tote bins instiide during the winter months.  Each bin/tote contains red wigglers that help break down the food items to create enriched soil for your gardens and indoor plants.
Wanna Do Herbs
Call for information on where to purchase these fine products!
Phone: 608-223-9110
Fax: 608-223-9112
Email: info@marc-inc.org
Amy is a young woman with Autism who truly lives in the moment.  She established Wanna Do Herbs so she can engage in meaningful and productive work, connect with her community and so that you can experience and enjoy her calming and soothing products.  Amy currently has 10 different products that are mainly lavender based.  Amy sells her products at 4 different locations within the Mt Horeb and New Glarus areas.  She has goat milk based hand soap, sachets, bath bomb, lip balm, dyer bags and newly added all natural hand sanitizer
"It is a great idea to own my own business because it makes a difference in my life. I like making money and creating my own jewelry. I like all the different places I get to go to sell jewelry".
-Lakesha, owner of Sassy D's
To come true, dreams need opportunity and support. This is what MARC provides to adults with developmental and intellectual disabilities.
Micro-enterprise services enable individuals who have an entrepreneurial spirit to own and operate their own businesses. Serving throughout the greater Madison area, including Stoughton, Mt. Horeb, and Sauk.
Please contact us today for a tour!
608-223-9110